Are you looking to achieve something big in your life? Are you looking for a life coach that can guide you in every action of yours? We present Sociidot app in this article. Sociidot is a virtual life coach that fits in your pocket.
Sociidot will help you to accomplish the goals that are most important to you. If you want to know more about this app, keep reading this review of Sociidot app.
How Sociidot app works?
Sociidot app works by breaking your important goal into a Sociidot roadmap (Tiny action items). You have complete those tiny action items one by one and gradually you will be closer to your goal day by day.
Features of Sociidot App:
Roadmaps – Create your goal & Sociidot app will break that goal into step by step action items. Achieve them one by one, connect those dots & see your life changing gtadually.
Vision Board – Do you need continuous motivation to achieve your goals? Worry not! Sociidot app will ensure that your final achievements are listed prominently on the vision board.
From Finance To Fitness – It's not a traditional app. This app can help you with your goals of almost every niche like Fitness, Finance, General Wellness, Career etc.
Advisors (Paid feature) – You can also hire coaches through this app. Just explain your goals , concerns to them & they will keep a check on everything to ensure that you hit your goal.
Intuitive UI – It's super important to have a intuitive UI to ensure that user can use the app without any issue. Sociidot has hit the ball out of the park in this section.
Recommended Apps:
How Sociidot App came into existence?
As Steve Jobs said –
You can't connect the dots looking forward; you can only connect them looking backwards. So you have to trust that the dots will somehow connect in your future. You have to trust in something – your gut, destiny, life, karma, whatever. Because believing that the dots will connect down the road will give you the confidence to follow your heart even when it leads you off the well worn path; and that will make all the difference.
This quote of Steve Jobs played an important role in the creation of this app. It's not just Steve Jobs only, it's proved by Science that breaking down goals in small tasks & then achieving them has a far higher rate of success.
App Screenshots: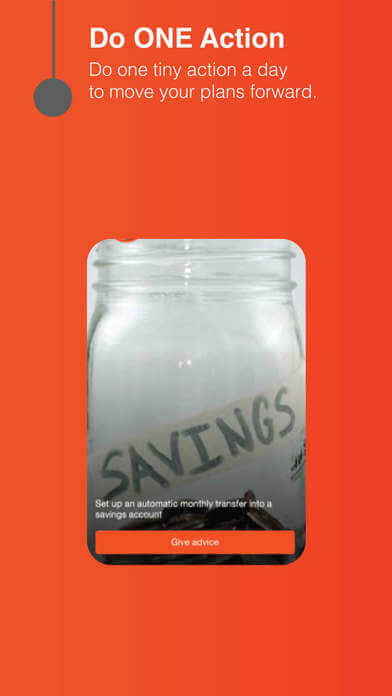 Final Words
Sociidot is a life coach in your pocket, helping you connect the dots to success, namely visualize your goals in a way that is practical and inspiring. Just do one tiny action a day and get advice along the way.