Sometimes it is difficult to download any file on a specific time on your Android device, which seems to be the usual problem of every individual. Therefore, if you are looking on how to schedule downloads on your Android device then we would say that here we have got the solution for this issue. Here, we will give you the guide which you can follow on how you can schedule all your downloads on your Android phone easily. However, there are many Android apps which are available on Google Play Store for this purpose but here we will discount the best one amfong them which really works.
You must be wondering why do we need to schedule download on our Android phone? Well, suppose if you are using your mobile data, which might cost you a lot as compared to a Wi-Fi connection. Therefore, you might stop downloading videos on your phone due to this reason, right? However, if you want to download any kind of big files on your android phones; you just need to do is, simply buy a suitable night internet pack which is cheap as compared to any other pack available for daytime which will save your money for sure. But it is not possible sometimes to stay awake till 3 am and start download process instead you have to schedule downloads. Also check out Root Explorer Apk.
How To Schedule Downloads on Android:
Below we will share with you information about Advanced Download Manager and how to use it step by step. using this app you can download any file on your Android phone whenever you want and save your money and time as well. Let's get started with it:
Advanced Download Manager for Android: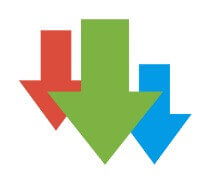 Advanced Download Manager (ADM) is one of the best download managers for Android. This app allows you to download any type of files on your Android device easily. Not only that, this ADM also has the ability to choose various download folders where you want to save the downloaded files depending on the file type. Advanced Download Manager comes with lots of features like it is the most powerful downloader for Android which can download up to three files from the internet simultaneously. You can also download files on the background and also resume if it fails for any reason.
If you see the interface of this app, it is very clean and user-friendly too. It is also very easy to manage the downloads and also sort any type of files downloads by size, name or type. In addition to that, it support pause, resume, restart for downloading any type of files on your Android phones and also ha a widget on the home screen on your Android phone so that you can keep eye on the downloads. Also check out how to solve one plus one problems.
How to schedule downloads with ADM on Android Phone:
Firstly, you need to download the Advanced Download Manager on your Android device from Google Play Store.
Once you have downloaded it, now you need to install the app on the Android device which is very easy and simply open it on your phone.
In the next step, you need to add a download link on ADM app by tapping on the "+" icon.
Now, you need to pause the download once.You can pause it by clicking on the name of the file.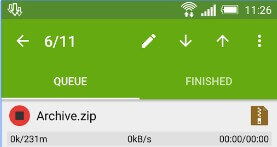 After that, swipe from left to right and go to Settings and tap on Planning.
Click on the Download files and select the Start time and Stop time on your phone.
Therefore, in this way you can easily download any file on your Android phone and with the help of this download manager app. Very easy to use!
Conclusion:
In the above, we have shared about one of the best download manager for Android named Advanced Download Manager. Therefore, with the help of this app, you can schedule downloads on Android phone easily. So, what are you waiting for? Download the app and follow the steps on schedule downloads on your smartphone. Once you know the steps then you don't need to worry about anything. Apart from that, by using this app you can save your money and time and enjoy doing any kinds of work.