Playing PSP game was a true deal for the game lovers. However, there are many gamers who wants to enjoy this game but thinking to get a PSP player is kind of awkward right? Yeah, you get a better option to enjoy your back days games. One good thing that you can download PPSSPP emulator on your Android device. And having that you can convert your Android device to a PlayStation Portable Simulator Suitable for Playing Portability.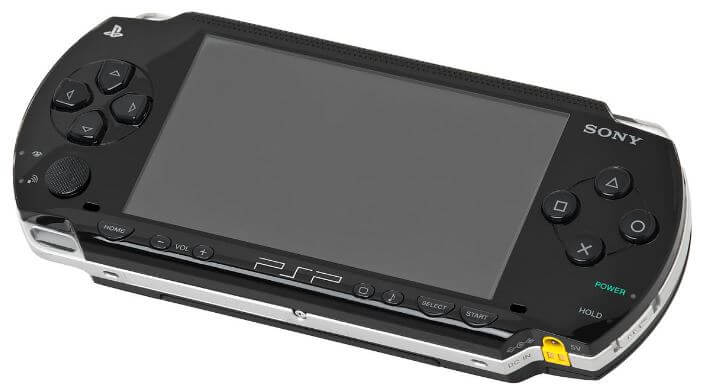 How cool it would right? But it's true that by downloading PPSSPP emulator on your Android device you can enjoy your old PPSSPP games. So if you have just downloaded and looked for some cool and popular PPSSPP games for Android then let me suggest you in this part. You may also like WA Tweaks.
Top and Best PPSSPP Games for Android Smartphone To Play
Though, there are a lot of downloading option you will get after having this PSP emulator for Android device. Or you can hardly remember some of your favorite PSP game names. Also, don't forget that these days plenty option for PSP games to play on your Smartphone but not all of the games support with PPSSPP emulator.
Here are some of the best and top rated PSP games for Android that supported by PPSSPP emulator. So, you don't have worry about downloading the game on your device, as sure as you would enjoy the game for sure.
Dragon Ball Z:
For the PSP player, Dragon Ball Z is a top rated game and was a big hit. You can enjoy this game on your Android device, as after installing the PPSSPP emulator on your device. If you haven't played this game then you should try it out. The story of this is quite simple and playing the game as well. Dragon Ball Z is not just popular as a game but you might watch series of Dragon Ball. No need to explain if you already fan of this series. Just download it and Dragon Ball Z on your Android device like a PSP.
God of War – Ghost of Sparta:
Be ready for action, thrill and an epic story line to enjoy it on your Android device, as it is one of the best action genre PPSSPP games for Android device play. It is fully enjoyable game on an original PSP but you can have this game and enjoy with the same excitement on your device. If you are action game lover then I would definitely suggest you to have this game and play with PPSSPP on Android device. You may also be interested in Armored Core 6 Release Date.
Patapon
Without mentioning this games' name this list would not be complete for many PSP lover; if I am not wrong.  Yes, Patapon also a game series for PlayStation Portable, which does have sequel editions because of its popularity. You can set it to the multiplayer mode, which adds more dimension of excitement to your gaming. You can have this game on your Android device and play it after installing PPSSPP emulator on the device. So, get it now and feel the reason behind its popularity.
Grand Theft Auto: Vice City Stories
I am sure that you have played this game at least once and quite clear about this name.  Oh my god! How nice is it? The video graphics of this game is pretty awesome. The game is action genre game, and it is the game where you can get shooting, reckless driving experience, a bunch of crazy missions etc. etc.  Download this all in one action game on your device and feel the craziness of this PSP game.
Final Fantasy 7: Crisis Core
Download this PPSSPP game for Android Smartphone to enjoy with your PPSSPP emulator. Final Fantasy 7 is again one of the iconic PSP game that you can play. Enjoy the excitement of gaming kicking around Final Fantasy 7 familiar and Zack. Definitely, you will miss it if you have enjoyed this game in your past days. So, download it now and enjoy on your Android smartphone like before.
In past days, we were crazy about PPSSPP games and for now, it is a past only. If you have played with PSP well enough then I'm damn sure that you will miss it. Thanks to PPSSPP emulator that allows downloading PSP games on Android. Hence, I have listed out those top and best PPSSPP games for Android and I hope you would enjoy it with full of excitement.