Music is something that touches our soul and takes us to another world. Different genre of music suits different emotions, so we can relate the songs with our feelings be it ecstasy, sorrow, party-mood, spirituality, or feeling of being in love. Most of us prefer listening to music in our free times, while traveling or just to cut our loneliness. We listen to music in our home theatres, laptops, desktop, smartphone, tablets etc. Out of these, the smartphone is the most-used device to listen to music as it can be carried anywhere.
There are several music apps that help the users to enjoy any song on their smartphone. The problem is that you need to pay to download songs from most of the music downloading apps. However, you don't need to worry at all as there are some free downloading apps available in the market. We have curated a list of 24 best free music downloader apps for android.
If you're a music admirer, then you'll find this article useful. Let's have a look at free music downloaders one by one:
Best Music Downloader Apps To Download MP3 Music For Free
SONGily
It is one of the most authentic music downloaders that is available on Google Play store. The app has a mammoth library with innumerable high-quality songs. It has a user-friendly interface and the app is easy to navigate. The user can simply download any of the MP3 songs for free and even listen to them online before downloading. The downloaded songs can even be shared with others via Bluetooth, USB or Wi-Fi. You can easily search for your favorite song by typing the name of the song, its singer or movie/album.
Music Paradise Pro
Music Paradise Pro is another amazing MP3 downloader app that helps you to download different types of music including ringtones, sound effects, short clips and MP3 songs. The app has a huge library that is updated regularly with latest releases. It contains three options namely Search, Downloads, and Library. Using the search button, you can easily find your favorite song just by typing its title, singer's or movie's name. You cannot find this app in Play store but its Apk file is available in various credible sources.
Spotify
It is one of the most popular music streaming and downloading the app in the US and Europe. Spotify has a large collection of songs in different languages. The users can easily search their favorite songs and create their playlists. It contains high-quality songs for download while the users can even stream music of 32 kbps. The app is updated regularly to contain latest and trending songs. It even gives you the freedom to enjoy the songs without ads.
SuperCloud Song MP3 Downloader
Super Cloud is a music streaming and downloading app that facilitates the users to download their favorite songs for free. It has a search bar where the users can specify the name of the song they are looking for and easily download it via a single tap. It also allows the users to stream to songs online so that they can preview the song before downloading. The app is not obtainable via the Play store, but you can download its Apk file from trustworthy sources. This app is even compatible with lower versions of Android like Gingerbread.
Download MP3 Music
Download MP3 Music allows its users to stream or download any MP3 song for free on their Android devices. The downloaded songs are then stored in phone's memory so you can even listen to them without accessing the application. You can also share the songs with others via USB, Wi-Fi or Bluetooth. The app has a user-friendly interface that allows you to find your favorite song effortlessly.
Google Play Music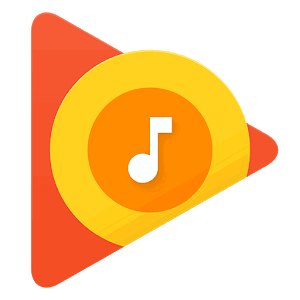 This app is an authentic music downloader app that is created by the giants, Google. It has a massive library with all the old and latest songs. The songs are categorized on the basis of genre making it easy to find a particular song. The users can also subscribe to podcasts using the app. It has the amazing feature of smart recommendation that suggests the songs to the users on the basis of the types of songs that they usually listen.
Also check best Wi-Fi hacking apps for Android.
Tunee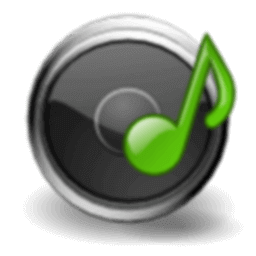 This app allows the users to download free MP3 songs of high-quality. It has a colossal library that contains millions of songs categorized on the basis of varied parameters. It has a search bar where you can directly enter the name of a song to listen to it directly. Though it is not present in the Play store, users can download it from credible third party sources.
SoundCloud
It is one of the most popular music app that allows the users to listen to millions of songs online. It has an offline feature whereby the users can save or download their favorite songs and listen to them even without the access of internet. It has a search bar where you can enter your search query and find your favorite song with ease.
Gaana
This is an Indian music app that has more than 10 million songs in its vast music library. It has songs in various languages including Hindi, English and regional languages. The songs are grouped on the basis of the genre while the users can even create their own playlist. The app is regularly updated with new additions to the list. It has various songs with lyrics for Karaoke and non-stop radio stations. The users can easily find high-quality content in Ganna. This app can be downloaded via Google Play Store.
RockMyRun
This app is specifically made for the fitness freaks who love to accompany music in their fitness regime. This app contains amazing songs that can motivate the users to carry on their workout sessions. The app has collaborated with world-class DJs to produce exhilarating music that enhances the workouts. You can either listen to the music online or download it so that you can even listen to it offline. The tempo music and beats are in sync with your workouts.
Copyleft MP3 Downloader
It is an incredible small-in-size downloader that lets the users download their favorite songs in the phone's memory that too for free. The stored songs can then be accessed easily via any music player once you save music offline on your Android phne. It contains a search button that facilitates your search and yields speedy results.
Free MP3 Downloads
This is one of the most convenient and easy-to-use apps. The users can download their favorite songs just in a single click. They can easily search for their favorite songs by typing its name, artist's name or movie/album. Though it does not include any commercial music still, the users can give this app a try.
Napster
Napster is a relatively new app that was developed solely for the music lovers. The app boasts of its huge library that contains more than 40 million songs. The best thing about using the app is that you can easily listen to your favorite song that too without any distracting and annoying ads. Its Music-match feature suggests the users with different songs that suffice their taste for music. It is not obtainable in Google Play but the users can download the Apk file via other sources.
Music Maniac Pro
It is an amazing 'basic yet functional' music downloading and streaming app. It has a decent user interface whereby the users can find any song by typing its name or the name of its artist. The app is not obtainable on Google Play, so it is better to download its Apk file and then install it on your android device.
Skull MP3 Music Downloader Pro
This app has both a search engine and a music player. The search engine helps in finding the song according to the search query while the music player allows the users to listen to the downloaded songs without the need to launch any other music player. It also enables the users to set their favorite song as their ringtone.
Simple MP3 Downloader
This app is considered to be the best alternative for Music Paradise Pro. It has a user-friendly UI that facilitates seamless navigation. The users can easily find their songs via the search bar and then download the songs just with a single tap. The downloaded songs can easily be found in the Downloads folder and you can enjoy listening to them even in the offline mode.
Tubemate Audio & Video Downloader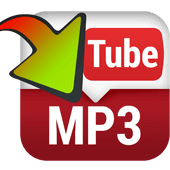 Though Tubemate is a video downloader that lets you download YouTube videos, you can also use the app to download MP3 songs for free. To download any song, you'll have to search for it first. You can search for the song by using the title of the song. After that, you'll just have to click on the download button to start your download.
Wynk Music
Wynk Music is an Indian music app that has a huge library containing Bollywood, Hollywood, Tollywood, English, Hindi, Regional, New and Old songs. It has the music categorized on the basis of genre, artists, mood, year of release and other parameters making it easy for the users to find their type of songs. It also has a playlist of weekly top 20 where you can easily find the trending songs. The app has an amazing user interface and it allows the users to stream buffer-free music.
Saavn
This is another Indian app that contains numerous songs in different languages including Hindi, English and regional languages. The app can be used to listen to music online and to download the MP3 songs. The app is updated on a daily basis to have all the newly-released songs. Apart from serving as a music downloading app, it is also a radio app that has several radio stations. Furthermore, it enables the users to access live podcasts.
Hungama
With over 3.5 million songs from Bollywood, Hollywood, Tollywood and other regional languages, this has something for everyone. People of all age groups can find their most-loved songs in the app as it contains a rich collection of songs from old to new.
Final Words
So it was all about best music downloader apps for Android. Don't forget to subscribe to our blog Techylist to get latest updates about music downloaders for Android. I hope you will be able to download your favourite songs from these apps. Please let us know if any of these music download app stop working or if download link gets expired. We will try to update it as quickly as possible. If you liked this article, don't forget to share it with your friends.